The books cover is shocking. In a good way. You can't help but pause to consider the hair. This is the definitive coffee table display for anyone in the industry or those who appreciate the best.
Hair by Guido Palau This is not Guido's first book and it surely will not be his last. The piece is a work of art, all on its own. Surely, there will be museum shops across the country, for which the piece will grace the shelves.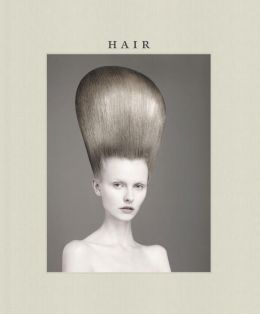 Hair is comprised mostly of images and not so much text. The images are akin to the one on the cover. You look at an image and you wonder, "What...in the world? How is this happening? What happened here?" You are compelled to openly stare and that's okay.
It's surrealist. It's historical. It holds its own.
Pub Date
: September 23, 2014
Format
: Hardcover
Category
: Design - Fashion
Publisher
: Rizzoli
Trim Size
: 10-1/2 x 12-1/2
US Price
: $75.00
CAN Price
: $75.00
ISBN
: 978-0-8478-4083-0
Written by Guido Palau. Text by Andrew Bolton and Tim Blanks. Photography by David Sims.